Citymax Formly Joined in EBIC
Author: Release Time:2021.01.08 Number Of Visitors:1040
Citymax Formly Joined in EBIC

EBIC, the European Biostimulants Industry Council fosters the role of the biostimulants sector in helping farmers to grow adequate quantities of high quality crops profitably while using resources wisely.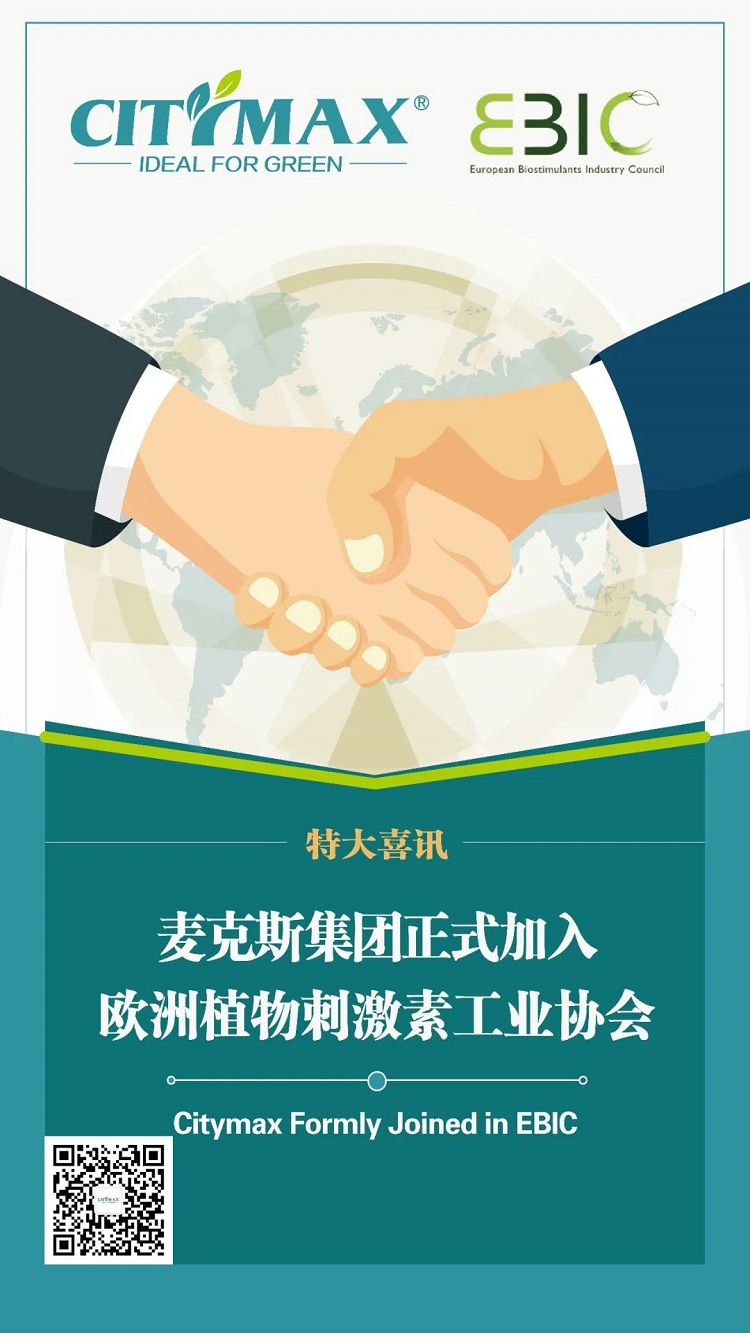 With great reputation and leadership. Members of EBIC has grown into a stable organization. And meetings are timely organized to talk the most modernized and highest speed in fertilizing crops. And exchange the ideas with different firms.right now, nearly all first line Europe biostimulantes companies are all in EBIC.
Citymax group, since the first establishment, has been focusing on biostimulates research and production. To offer service for the end users as idea, to improve crop quality and quantity as target, to help people as many as possible to enjoy the high level quality agriculture products as mission. Citymax people has been hard working over the years. Right now, over 60 countries welcomes Citymax products. Based on above, Citymax formally joined in EBIC.
We hope via EBIC, Citymax can make better ideas exchange with European companies in both academic and experiences; meanwhile, feedback to Chinese end users to offer the most modern and high tech agriculture technology to the end users.

全球品质农业服务商 / 麦克斯,让我们携手造就绿色有机农业未来
Global Agriculture Service Provider with High Quality
Welcome to visit FSHOW2021 in Shanghai New International Expo Center on March 3rd-5th, 2021. Our booth number is N4G05.